Consultation sparks Kincluny debate
December 1 2011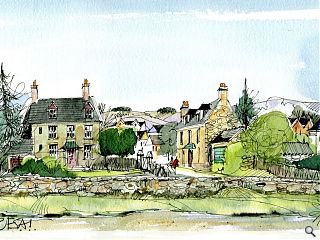 A consultation event setting out proposals for a
1,500 home sustainable village
in Deeside last week has thrown up a number of concerns after several protesters joined a group of 100 visitors to voice their concerns.
These centred on a lack of available infrastructure around the existing quarry site and the need for a new community when the nearby existing village of Drumoak already has land earmarked for housing.
Bob Reid, planning director of Halliday Fraser Munro, said: "We actually see the lack of initial infrastructure as an advantage. We are pleased to be using a brownfield site to build upwards, instead of digging down as developers normally have to do, allowing the opportunity to incorporate a wide range of renewable technologies. New infrastructure will be introduced, such as the bridge linking north and south Deeside.
"We haven't seen any statistics suggesting the whole village of Drumoak is against Kincluny."
Impact on the setting of the B listed Keith Tower was also raised with Bill Burr, managing director of CHAP Homes, saying he was "delighted" to have the tower as an "historical focal point" for the village.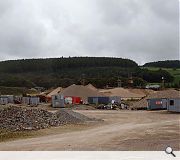 A quarry occupies the site of the planned village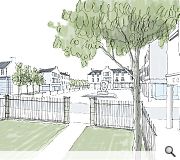 Kincluny is being touted as Scotland's largest sustainable construction project
Back to December 2011