Scottish National Portrait Gallery prepares to open its doors
November 30 2011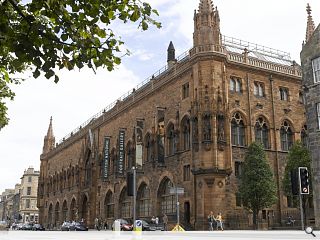 Page\Park have put the finishing touches to their £17.6m transformation of the National Portrait Gallery as the museum prepares to open its doors to an expectant public on December 1.
The project has restored the 120 year old arts and crafts building, the first purpose built portrait gallery in the world, to its original splendour, opening up previously inaccessible nooks and crannies whilst adding a host of new visitor facilities.
This has seen top lit galleries on the upper level restored to increase floorspace by around 60%, allowing a greater proportion of the collections 3,000 paintings and sculptures, 25,000 prints and drawings and 38,000 photographs to be put on display.
A fresh approach will be taken to their display with trails, themes and an interactive touchscreen gallery introduced.
Access to individual galleries will be eased by the insertion of a 'great glass lift' and remodelled circulation to allow open prospect across the entire length of the building.
John Leighton, Director-General of the National Galleries of Scotland, commented: "The new SNPG will be a superb setting to showcase rich traditions of Scottish art and photography; it is also a forum where issues of history and identity come to life through art; perhaps, above all, it is a place where individual and collective stories and memories come together to create a fascinating and imaginative portrait of a nation."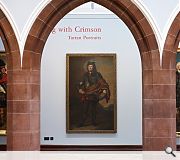 Blazing with Crimson display - photography by John McKenzie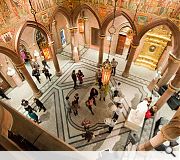 The Great Hall - photography by Chris Watt
Back to November 2011