Glasgow inaugurates flood prevention scheme
October 31 2011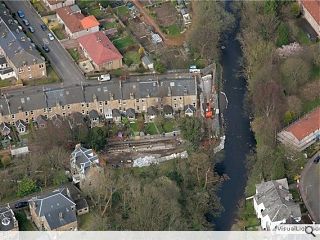 Glasgow City Council leader Gordon Matheson has today inaugurated the £53m White Cart Water Flood Prevention Scheme, designed to protect 1,750 homes and 45 businesses in the city's south side.
The major engineering project has seen spin off benefits to biodiversity with the creation of new habitats in the form of woodlands, scrub, grasslands and ponds – equating to some 90,000sq/m of new wetland habitat.
Designed by Halcrow and Carillion the scheme has been designed to eliminate the risk of flash flooding on the waterway, an event which has occurred more than 20 times since 1908 and predicted to increase in frequency with the advent of climate change.
Matheson said: "For over a century the White Cart Water has caused serious flood damage to homes and commercial properties on the south side of Glasgow, many of these caused by relatively minor storms. Today we can say that people living on or near this river don't have to worry that heavy rains will cause havoc and flooding to their homes and businesses, they will be protected. "
Back to October 2011