Material Lab Roadshow schedules Edinburgh pit stop
August 9 2011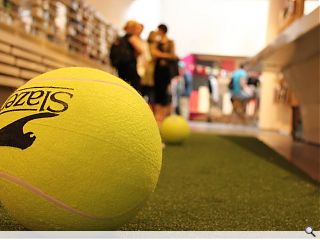 A mobile pop up shop, designed to give patrons hands on advice on the latest materials innovations, is to set up shop in Edinburgh for the day on September 8 at Tsunami Axis, Hope Street.
Offering a series of one to one discussions and workshops the event will give people the opportunity to consult with experts on the latest innovations and participate in a series of rolling CPD seminars.
In the evening a series of rough and ready "pop up presentations" comprising six minute Pecha Kucha inspired off the cuff talks will take place - accompanied by drinks, food and music.
The nomadic, design led concept, will culminate in London where all the findings and ideas will be up for discussion during London Design Week.
Back to August 2011