Museum of Liverpool opening extends UK cultural offer
July 21 2011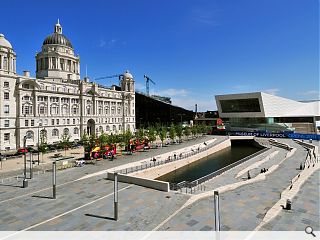 The Museum of Liverpool, designed by 3XN Architects and Buro Happold, has opened to the public as the latest addition to Liverpool's expanding range of waterfront attractions – and hot on the heels of Glasgow's Transport Museum.
Faced in Jura limestone the cantilevered geometric façade harbours 10m high gallery spaces in a structure which presented significant engineering challenges in terms of road and rail tunnels beneath and the need to retain existing dock walls.
Commenting on the facility, lead engineer Rod Manson of Buro Happold said: "When you are dealing with projects of this scale there is always a lot at stake but our team knew that engineering the largest newly created national museum in the UK for over a hundred years carried with it tremendous responsibility.
"The integration of the architecture and engineering has provided both challenges and opportunities for the engineering designer, requiring an efficient and elegant design that can be maintained in an accessible manner. Utilising cell form type beams within the main gallery spaces has allowed large spans to be created neatly threading the building services systems within the openings within the beams."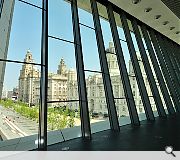 Manson describes the building as a "striking example of contemporary, stylish Scandinavian design."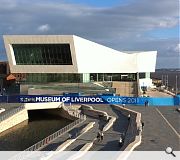 The museum sits within the heart of a UNESCO World Heritage site
Back to July 2011