Manchester University and RIBA break silence on library design
May 12 2011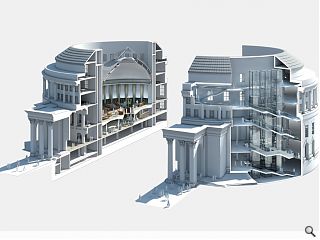 Manchester University, in conjunction with the Royal Institute of British architects has staged a seminar on the design and role of libraries ahead of the planned redevelopment of Manchester Central Library.
Ryder Architecture, architects of the proposal, were in attendance at the event where they made the case for the co-existence of print and technology based resources within "fewer and bigger and better" spaces.
Jo McCausland, client programme manager for the library, said that librarians should be restyled as "community coaches" and remarked that libraries are currently embarked upon a journey from 'information to transformation', from 'collections to connections' and from 'delivery to discovery'.
Ryder director Maggie Barlow added: "The integration of new information technology has become a catalyst that has transformed the library into a more vital and critical intellectual centre of life in our cities, schools, colleges and universities. Where institutions have worked in partnership with architects, planners and stakeholder's usage has in fact increased despite predictions.
"If we still need buildings what should go in them, how should they be organised? How do we take learned institutions and make them learning institutions?"
Back to May 2011