Perth Connect2 bridge in doubt as costs escalate
|
Send to friend
April 13 2011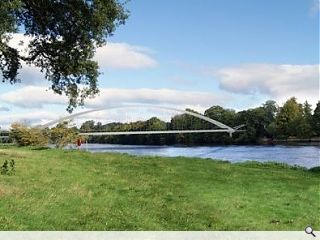 The future of a £2.6m pedestrian and cycle bridge in Perth is hanging in the balance after it emerged that costs could top £3.6m.
Connect2 would link Perth's North Inch Park with Isla Road by spanning the River Tay but though the schemes designers have been able to span the river, they haven't been able to stem a flow of criticism from locals.
Local media cite local authority leaks indicating that consultants have warned that costs on the scheme could increase by £1m amidst complaints from golfers that the structure will impinge upon their historic fairways.
Perth city centre councillor Heather Stewart relayed community concern that the scheme would be a "white elephant" noting concerns "expressed at the quality of the proposed designs."
Back to April 2011