Residents break with precedent to campaign FOR supermarket
March 17 2011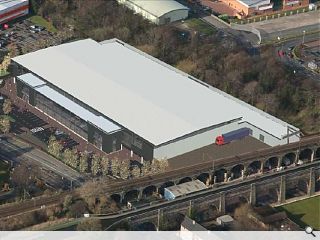 They may be better known for bringing nimby's out in hives but plans for a supermarket on the site of s derelict B&Q store on Edinburgh's Inglis Green Road have conspired to achieve the opposite effect.
Over 500 locals have written to back Leicester based Gordon White & Hood's plans for a 8,351m2
replacement shed, alongside a petrol filling station and car park on the site
– bankrolled by Morbaine Ltd.
The architects have built several Tesco stores around the country and their Edinburgh effort will be raised on stilts with undercroft parking.
It will supplant the remnants of a B&Q store which still lingers on the plot since closing its doors back in 2009.
Edinburgh City Council is due to decide on the schemes fate today but Steuart Campbell, an architect turned community planning officer, said: "They (Edinburgh City Council) have a responsibility to see derelict sites cleaned up and put back into use.
"The offering here for shopping isn't great and this would be a significant improvement."
A giant 24hr Asda superstore occupies a plot of land immediately to the rear raising questions as to the appropriateness of the build, which will meet the Water of Leith with a service bay.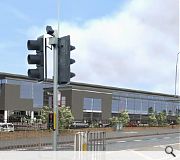 Locals haven't been able to think outside the box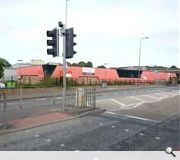 Residents have been seeing red over a long abandoned B&Q store
Back to March 2011