Aberdeen Arena approved
March 2 2011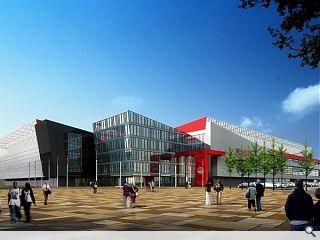 Aberdeen Arena, a new stadium being designed by The Miller Partnership and structural engineers WA Fairhurst, has edged a step closer to reality after Aberdeen City Council voted to approve the planning application.
Miller hope to complete the 21,000 capacity multi purpose venue in time for the 2013/2014 season but this is dependant on final approval from the Scottish Government being forthcoming.
In a statement the Miller Partnership said their design used "simple shapes and colour to make a strong and bold statement" that would come to be seen as "synonymous with the City of Aberdeen and with Aberdeen Football Club."
Designed as a continuous bowl the structure is symmetrical but for a deliberate break to emphasise the principal entrance to the Arena.
A transparent polycarbonate roof has been designed to allow daylight to reach the pitch by night and to be lit red at night to act as a beacon by night.
Images produced by Digital Studio 24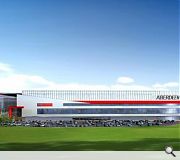 A transparent roof is designed to "float"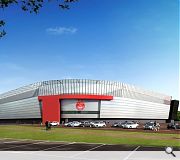 Outwith match days the venue will be used to host weddings, dinners and corporate events
Back to March 2011