Former Catalan President receives architecture accolade
February 25 2011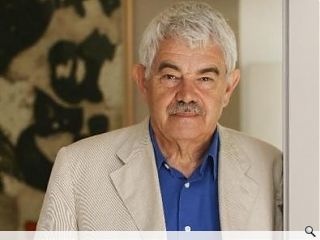 Pascall Maragall, the former President of Catalonia, has been awarded an Honorary Fellowship by RIAS after being invited to Edinburgh by the Scottish Government.
Maragall made the trip in the company of his friend; architect David MacKay, despite suffering from early onset Alzheimer's disease.
Credited with driving the regeneration of Barcelona during a stint as mayor between 1982 and 1997, a tenure which encompassed the 1992 Olympic Games, Maragall was flown over to impart his wisdom to Glasgow – itself limbering up to host the Commonwealth Games.
Since stepping down as President Maragall has published his memoirs and maintains an active role in politics. He also runs a non profit institution devoted to supporting the scientific community in their battle to treat neurodegenerative diseases.
Photograph taken by Jodi Bedmar.
Back to February 2011