'Lance the Boil' week concludes
February 11 2011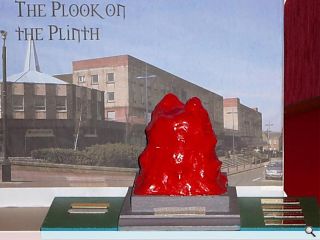 A week long exhibition, sponsored by Urban Realm, outlining alternative visions for the town of Denny has concluded.
Nearly a hundred people contributed to the four day marathon, perusing
proposals tabled by UR readers
and flying around a Virtual Reality model of the Stirlingshire town. Their feedback will now serve to inform our judges deliberations.
Wayne Hemingway, chair of the judging panel, said of the event: "Councils have to aspire to make their towns liveable for all levels of society and to provide a decent quality of built environment for their citizens.
"Carbuncles, such as the Denny blocks should have no place in modern society, they were a mistake and need to be dealt with if the most vulnerable are to improve their life chances and have a 'happier' place to live."
The winner will be revealed in the March edition of Urban Realm magazine.
Back to February 2011