Enchanted Forest lights up Halloween
October 22 2010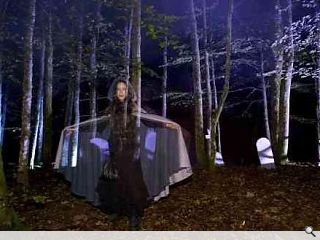 If you go down to the woods today be sure of a big surprise, that's Faskally Wood near Pitlochry in Perthshire to be precise.
No ordinary cluster of foliage this particular grouping of trunks is again playing host to a unique ensemble of sound and light as Perthshire Big Tree Country look to dazzle visitors with a nocturnal feast for the senses.
This year's event has been put together by lighting designer Simon Wilkinson and musician Ronnie McConnell around the theme of 'Force of Nature.'
It is designed to lure tourists from the warmth of home and pub and into the chill air of autumnal evenings with a spellbinding mix of fanciful theatrical flourishes.
With the promise of a memorable Halloween that doesn't include trick or treaters, monkey nuts and tangerines it is certain to be a popular escape for many.
The festival runs until November 7.
Back to October 2010