China win gives Keppie a boost
September 17 2010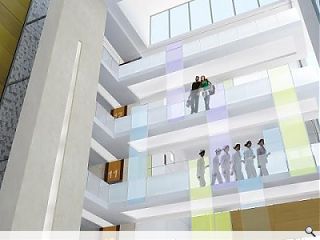 Keppie Design has won the contract to design a 1,000 bed children's hospital in the Choqquing region of central China in collaboration with Hanjia, a local design institute.
The design employs a tower and podium form with wards, each with access to external roof gardens and balconies, stacked vertically above a central atrium and street which connects the main entrances to outpatient clinics.
It forms part of a wider campus style development which aims to become a hub for research and development.
Keppie's Design Director, David Ross, who led the successful team said: "This is a massive win for Keppie in one of the largest markets in the world." He added: "The next phase of development for Keppie Design will be in the international market. In the last 12 months we have delivered projects in Europe, the Middle East and Africa. However, as our understanding of its internal market has increased, China has the most growth potential for the practice."
The firm currently has ten live projects in China, including a new town at mount Taiyang that will eventually be the size of Ross's hometown of Kilmarnock.
Detailed design work has already begun and the three phase project is expected to complete in three years.
Back to September 2010