Scottish Design Awards set for grand finale
|
Send to friend
May 28 2010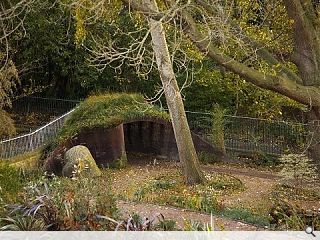 The wait to discover who will emerge victorious in the annual Scottish Design Awards is nearly at an end with architects, engineers and industry professionals set to gather at Glasgow's Crowne Plaza hotel tonight for a glittering bash.
This year marks a break from the past for the awards which have seen a big rise in the submission of smaller projects as the volume of commercially driven schemes dwindled during the downturn. In an indication that these troubles are not yet at an end we believe the public sector could take a corresponding hit in next years submissions.
Smaller more down to earth projects this year include the ultimate garden accessory in the form of Britain's most expensive compost shed, a project from the fertile minds at Nicholas Groves Raines Architects. It is featured alongside a crazy phantom of the opera style pipe organ in Moscow from Campbell and Arnott, the Edinburgh practices final project before going under.
Amongst the more conventional contenders vying for affection this year is Roseisle Distillery from Austin Smith Lord. Balancing functionality with aesthetics this industrial exemplar proves that economic development need not come at the expense of beauty.
Another prime challenger is Bennetts Associates Suttie Centre for Teaching and Learning, Aberdeen. Melding sustainability with striking aesthetics this building is an education of itself. All these schemes and many more besides will be included in the Architecture Scotland Annual 2010, ensuring that in the Scottish Design Awards at least that everyone is a winner!
A panel of judges chaired by Roger Zogolovitch of Solid Space Development Ltd included: Simon Allford, Allford Hall Monaghan Morris; Renato Benedetti McDowell+Benedetti; David Dunster, University of Liverpool; Robert Kennett, Eric Parry Architects; Jim McKinney, Tony Fretton Architects; Gerry O'Brien, Adams Kara Taylor & Michael Haste of Pascall & Watson Ltd.
The Scottish Design Awards 2010 are sponsored by Stirling Council, BRE Scotland, Elmwood, Glasgow City Council, Kingspan Benchmark, Professional Lighting designers Association, Buro Happold, Historic Scotland and Service Graphics.
Back to May 2010