Historic Scotland looks to make Carrick shipshape
|
Send to friend
April 29 2010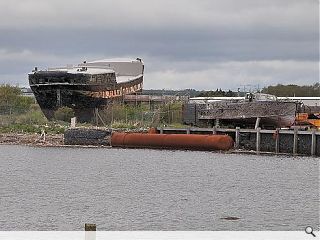 Historic Scotland have commissioned DTZ to undertake an appraisal of options for the SV Carrick, also known as the City of Adelaide.
The A listed ship is currently languishing at Irvine harbour but the heritage warchdog is keen to assess the feasibility of transporting the vessel to Sunderland or South Australia or a "different location" in Scotland.
The Australian city of Adelaide has previously sent a team to inspect the vessel with a view to restoring the ship in recognition of its role in transporting early settlers from Britain to the New World.
The alternative is a managed deconstruction of the ship.
Image taken by
SeaDave
.
Back to April 2010