Fort William waterfront plans stall
|
Send to friend
April 21 2010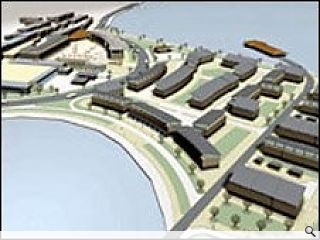 Fort William Waterfront Ltd has withdrawn from £80m plans to redevelop the Highland town's waterfront after failing to secure funding.
Blaming the economic downturn the developer has walked away from plans which would have seen a supermarket, housing and library built on the 17 acre site.
It leaves Highland Council to pick up the pieces and figure out how to maximise the waterfront's latent potential whilst realising proposals for a marina and improvements to the old fort in the short to medium term.
Back to April 2010