Cadell2 discuss Scotland's Housing Expo
|
Send to friend
April 20 2010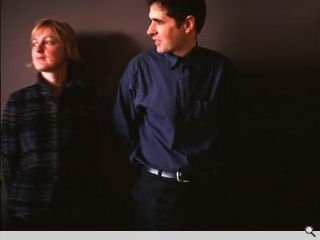 2009's Highland Housing Fair, like much else in the country that year, found itself a victim of economic circumstance as developers who'd signed up to deliver individual plots found themselves unable to deliver a profit. Now suitably transmogrified into Scotland's Housing Expo the event is returning fresh faced to tackle a new decade. Urban Realm spoke to John Cadell of architects and urban designers Cadell2, masterplanners of the Inverness estate which is now taking shape, as architects and developers strive to meet a public unveiling this August.
Though individually designed each house can be joined together to make a measurable urban form, be that terraced or semi detached as Cadell explains: "We looked at the patterns of settlement in the Scottish landscape, visiting places like Castletown, a linear settlement, gridded towns like Ullapool and St Kilda which has a linear pattern but with little clustered groups of houses, adding a very social dimension to how the houses are organised." Observations from these forays fed back into the Expo site informing particular clusters of housing to form a courtyard group - paralleled with farm steadings and rural buildings.
The use of lanes which serve as routes out into the countryside or connect back to the adjoining villages also have a particular character inviting a particular kind of house noted Cadell. One mews street in particular has not just houses along it but workshops and studios to create something of a working environment in a more closely knit and dense area and "there are houses which have a function in making and framing the central village green space at the centre which is another archetype of urban space typical of small towns, notes Cadell.
Urban Realm will be casting an inquisitive eye upon some of the stand out homes that are sure to beguile the public this summer in the May 28 issue of the magazine and you can view the completed estate for yourself from August 1.
Back to April 2010