Lighthouse may house temporary Transport Museum
March 22 2010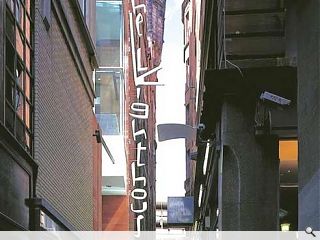 Glasgow City Council have revealed their preferred strategy for the continued operation of The lighthouse centre for Architecture and Design, a plan which may entail Transport Museum exhibits moving to the venue prior to the Riverside Museum opening.
Key to this plan is for Culture & Sport Glasgow to take over the head lease for the property, an administrative ploy to avoid paying business rates thanks to that organisations charitable status, but discussions remain at an early stage.
A floor by floor appraisal of the financially troubled centre will see an expanded bookshop integrated to the ground floor, seen as filling a gap in the market for architecture and design publications since closure of the nearby Borders bookshop.
The first floor is currently empty but GCC are in discussions with potential tenants
A+DS will rent the second floor whilst the third floor will remain as a permanent Mackintosh exhibition and conference, meeting and event space.
The Fourth floor would comprise a mixture of commercial tenants, gallery space alongside (potentially) a semi permanent exhibition on Glasgow and (possibly) some temporary exhibits from the Transport Museum which is set to close imminently prior to relocating to the new riverside Museum.
A fifth floor will remain as the main gallery and café space
Back to March 2010