Orkney makes waves in renewable energy field
March 18 2010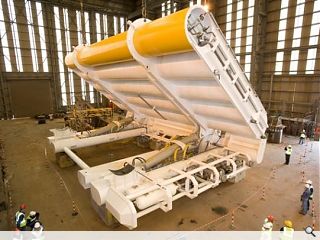 Commercial scale extraction of wave and tidal energy around Orkney has been granted by the Crown Estate, identifying ten offshore sites that could generate up to 1.2GW of electricity by 2020, enough to power 750,000 homes.
Two of the successful developers have developed very different technologies for extraction power from our seas!
Pelamis Wave Power Ltd has designed a floating elongated snake like structure to harvest electricity from sea swells, the flexible tubular form undulates with the motion of water creating the motion that powers in built generators.
Aquamarine Power meanwhile has developed the 'Oyster', the world's largest working wave energy device. This comprises a giant 'flap' which is pushed open and closed by the passing of waves, this action drives a hydraulic piston on the sea bed to deliver high pressure water to the shore. In turn this drives a conventional turbine.
The Highlands and Islands of Scotland offer some of the most promising sea bed sites in Europe.
Back to March 2010