Adonis throws UK transport priorities up in the air
March 3 2010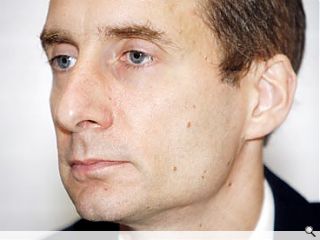 UK Transport Secretary Lord Adonis has warned that a Conservative victory in the upcoming General Election will reduce the number of domestic flights in Britain.
Adonis made the claim in relation to ongoing controversy over a controversial third runway at Heathrow Airport. Labour supports the expansion, the Tories do not.
Failure to adequately increase British runway capacity will put pressure on landing slots alleges Adonis, putting pressure on carriers who are presumed likely to ditch low profit domestic routes in favour of lucrative long haul destinations.
The Conservatives hit back though stating that further expansion of Heathrow would hit regional airports, citing past capacity increases which had in fact seen a decline in UK flights and destinations.
A high speed rail link is favoured by the Conservatives and environmentalists over air travel to provide efficient and clean domestic transport, but any line is unlikely to be completed before the mid 2020's.
There are 105 weekday flights which currently transit between London and Scotland, 42 of those connect with Heathrow.
Back to March 2010