Eigg wins big at climate awards
|
Send to friend
January 14 2010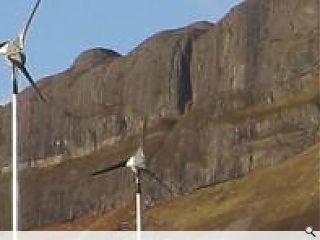 The remote island community of Eigg has scooped joint honours with an energy and transport project in the Brecon Beacons in a national challenge to boost local efforts to tackle climate change.
An award ceremony, attended by an island delegation, will today be held in London whereupon a cheque for £300k will be handed over by the Big Green Challenge Award.
More than most this Hebridean isle is at the mercy of climate where even day to day necessities of warmth and transport can be difficult.
The 95 strong population of the isle assembled a 'Green Team' which set about installing solar panels to homes and public buildings, wind turbines, hydro electric power, bio diesel, insulation and increased provision of bikes and car sharing.
Just as importantly the wider public was invited to the island to participate in ceilidh, music and drama whilst learning of the carbon cutting measures being introduced.
Eigg has reversed a declining population trend in recent years since a community buy out in 1997.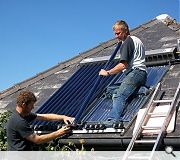 Eigg is now nearly self sufficient in electricity, reducing dependance on coal and gas
Back to January 2010