Supermarkets in the firing line with agricultural reform
January 5 2010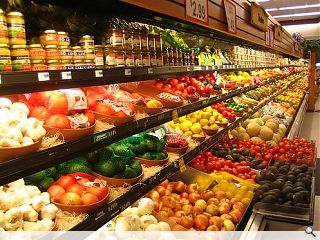 An incoming Conservative government would create a "supermarket ombudsman" to resolve disputes between retailers and suppliers.
It is intended that the post would enforce better labelling of products, lower prices and better product quality and choice.
The move follows a 2007 recommendation from the competition authorities for the creation of an ombudsman to ensure retailers do not exploit relationships with suppliers to impose unfair contracts.
Current UK agricultural policy is said to be unsustainable with livestock accounting for some 4% of the countries carbon emissions, feeding calls for a new food strategy.
Labour is pledged to introduce smaller portions of high fat food and to make it easier for city dwellers to lease land for the production of vegetables.
Back to January 2010