Islanders launch hostile takeover of Lewis estate
December 11 2009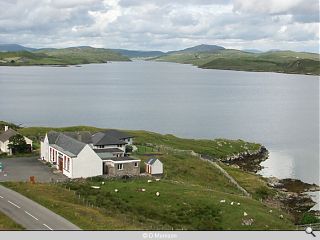 Residents of the Pairc Estate on Lewis have voted to initiate Scotland's first hostile estate takeover.
A mammoth 75% of eligible voters are in favour of forcing the local land owner to sell to them, a move made possible by land reform legislation.
The estate is owned by Barry Lomas, a Warwickshire based accountant, who has been embroiled in a bitter battle with islanders to retain control.
In 2004 a similar move to wrestle control stumbled when Lomass signed a 75 year lease with Scottish and Southern Energy for a £200m wind farm. This dual lease granted the owner immunity from the buy out.
Failure to reach an amicable settlement in the intervening period has seen the owner accuse islanders of failing to agree a deal to transfer ownership by March 2010.
Islanders retort however that they have been met by "delaying tactics", prompting them to proceed with this latest vote, which incorporates the Scottish and Southern Energy lease.
Back to December 2009