Shoreline Project, Bowmore, Islay
Send to friend
* Required fields
|
Send to friend
November 26 2009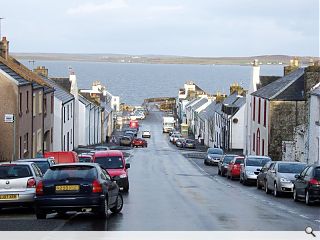 Urban Animation, the Edinburgh planning and urban design consultancy, along with Inverness based Neil Sutherland Architects, has been appointed by Islay Estates to masterplan a new development at the western edge of Bowmore, Islay.
The project will be the most significant development on Scotland's fifth largest island since the construction of the original planned village at Bowmore in the 1770s which was constructed on a grid pattern with the main street running downhill from a distinctive round church to the harbour.
The Shoreline Project aims to provide a mixed use development with housing, retail, hotel, leisure, community, heritage/tourism and business uses. The challenge will be to integrate the new development with the existing settlement, which has a distinctive street pattern and building typology.
The Project formally launches this weekend with a two day public consultation event, where local people and school children can comment on the opportunities the Project might deliver.
The main consultation sessions are open to all. They will be held at the Council's Service Point, Jamieson Street, Bowmore from 10.30am-12.30pm on Friday 27 November and from 10am-12.30pm and 1.30pm-4.30pm on Saturday 28 November. There will also be a closed session at the Islay High School on Friday 27 November involving 5th and 6th year students.
Richard Heggie, Director of Urban Animation, said : "Islay Estates are looking to create a modern legacy for the island and that means issues like quality, sustainability and participation are being taken seriously. This is a rare opportunity for the people of Islay to participate in a major project which could deliver much needed employment opportunities, improved visitor facilities and affordable housing. Links to the mainland are always a serious local issue and we hope the Project can add to the justification for improved ferry routes and timetables."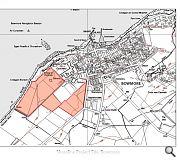 Back to November 2009