RIAS seek beach pavilion architect
Send to friend
* Required fields
|
Send to friend
November 16 2009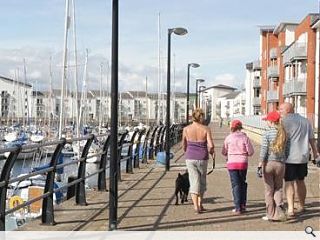 Architects wishing to banish the winter blues and hit the beach are being invited by The Royal Incorporation of Architects in Scotland (RIAS) to enter a competition, run by Irvine Bay Regeneration Company, to find an architect led team to create a beach pavilion in Ardrossan.
Those wishing to enter the selection process are invited to submit a statement of no more than 400 words outlining why their practice is best placed for the job.
Submissions should be made by post to RIAS Consultancy, 15 Rutland Square, Edinburgh, EH1 2BE no later than December 14.
Enquiries can be made via Charlene Byrne at
consultancy@rias.org.uk
Back to November 2009