ASL unveil Migdale Community Hospital
Send to friend
* Required fields
|
Send to friend
November 13 2009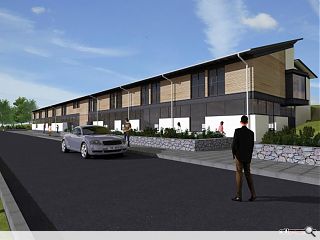 Austin-Smith:Lord have been given the go ahead to build an £8.3m community hospital at Bonar Bridge, Sutherland.
Designed for NHS Highland the new hospital replaces the near 150 year old Migdale Hospital with a less "institutional" environment for patient recovery.
Providing 22 inpatient beds across two main wards at upper level, floorplates have been devised to maximise advantage of a steep slope and fully expose view to the Kyle of Sutherland.
Service and support facilities on lower levels include therapy units, day and outpatient services and an open dining/sitting area that encourages interaction between patients, staff and visitors.
Construction work is scheduled to commence in January 2010 for completion in March 2011.
Back to November 2009