Ravenscraig funding in doubt
|
Send to friend
October 30 2009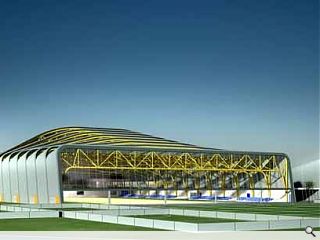 Doubts have emerged over £70m of potential funding for Ravenscraig after questions were raised by North Lanarkshire council over the Scottish Governments continued commitment to Scottish Enterprise's financial obligations to the site.
Councillors had hoped to kick-start the remainder of the £1.2bn regeneration plan with a £70m grant from Scottish Enterprise to fund infrastructure work for the new town centre.
With the agency being wound down however their funding commitments are in process of transfer to Scottish Government, who remain in discussions with key partners on the way forward.
A regional sports facility on the brown field site funded by NLC, Ravenscraig Ltd and sportscotland is currently mid way through construction.
Back to October 2009