Leeds Architecture Awards 2009 shortlist unveiled
|
Send to friend
October 28 2009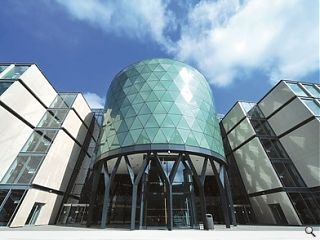 Leeds annual celebration of the finest new structures to emerge in the city over the preceding 12 months is hotting up with the main contenders outlined by judges.
Up for awards are a varied clutch of buildings ranging from St Margaret's Parish Centre in Horsforth, an eco friendly extension to a Victorian church used by several community groups.
Judges were also bowled over by the Rose Bowl, home of the Leeds Business School at Leeds Metropolitan University. Rising to five storeys the facility contains lecture theatres, teaching spaces, offices and catering provision.
Also in the running for the city awards is the Mansion at Roundhay Park which has been restored to its former glory following a major refurbishment programme. Features include a grand sweeping stone staircase.
Judges also believe architects can learn a thing or two from Pudsey Grangefield School. Loosely faculty based it sports open learning areas, a central street and minimises the use of corridors.
A rather more off the wall entry comes in the guise of Wonderwood, a fake landscape of brightly coloured wooden trees, rabbits and windmills where only the grass is real.
Back to October 2009