Alsop jumps ship to RMJM
|
Send to friend
October 1 2009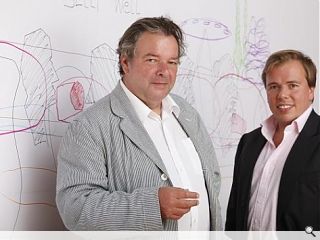 Will Alsop, fresh from a recent departure from Archial to 'spend more time painting', has announced he is in fact jumping ship to RMJM to head a management reorganisation in London aimed at creating a 'flagship office' dubbed 'Will Alsop at RMJM'.
Smoke and mirrors were deployed in the original announcement to delay media exposure until contracts had been signed, Alsop's contract with Archial comes to an end in February 2010.
Famed for an individual approach to architecture with trademark columns, cantilevers, psychedelic colours and 'blobs', Alsop had enjoyed much acclaim, notably earning a Stirling prize for Peckham Library but the architect professed disenchantment with the procurement system in Britain and is seeking a greater role abroad.
Alsop said of his new role: "Over recent years, I have come to admire RMJM's vision and the way it has embraced the current economic climate by expanding into new and emerging markets and strengthening its offering through the creation of global studios comprising dedicated experts in key growth sectors."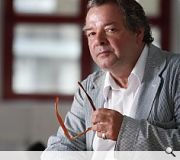 Back to October 2009