Toronto University develop innovative sketching software
September 18 2009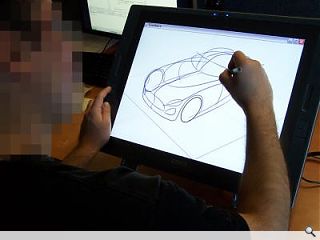 A 3D curve sketching system that captures the intuitive appeal of pen and paper has been developed by the Department of Computer Science at Toronto University.
Using touch screen technology designers can use a stylus to sketch 3D models directly thanks to a combination of existing sketch based interaction and automated features.
Novel approaches include automatic view rotation to improve curve sketching, an axis widget for sketch surface selection, simplified navigation, a cohesive gesture vocabulary and implicitly inferred changes between sketching techniques.
Best appreciated on video more information on the technique can be viewed at
Ilovesketch
.
Back to September 2009