Urban Eye tackles London graffiti
September 17 2009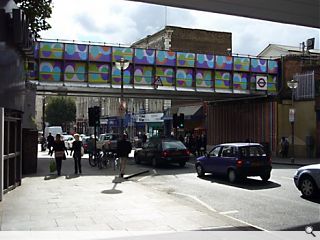 Urban Eye, a London based charity, are spearheading a campaign to revive downtrodden streets by breaking up the expansive plain flat surfaces that attract graffiti.
Conventional approaches of simply painting over scrawled tags and drawings prove futile as they simply clear the decks for the next wave of vandalism but by covering these surfaces in brightly coloured installations using mosaics, ceramic tiles and TRIO cladding the artists canvas is removed.
An additional benefit of the process is the ability to encase the crevices and girders used by roosting pigeons to eliminate nuisance fouling.
Secondary approaches including improved lighting also play their part in minimising seclusion, reducing the attractiveness of problem areas to graffiti artists and fly posters and helping to foster an improved environment.
Back to September 2009