Martin Creed appointed to design Scotsman steps art
September 9 2009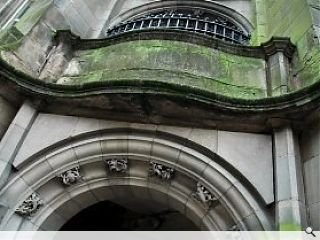 Turner Prize winning artist Martin Creed has stepped up to the challenge of creating a piece of public art for the Scotsman steps in time for 2010's Edinburgh Art Festival after the Fruitmarket Gallery received a "substantial" grant from festival organisers.
Edinburgh Council and Edinburgh World Heritage have teamed up in a bid to conserve and improve the Victorian link between Waverley Station and the Old Town, a dank and neglected stairwell that once gave access to the Scotsman building.
Creed is most (in)famous for his 2001 Turner Prize, given for a piece entitled "Lights in a Building going on and off". The new work will be designed to challenge peoples conceptions of what to expect when ascending or descending the stone steps.
Back to September 2009