Rubble Club badges are here
September 3 2009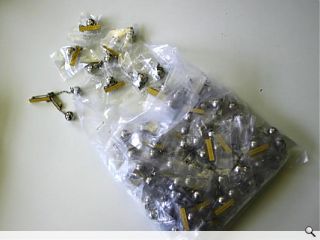 Urban Realm is entering the world of high fashion with a range of stylish lapel badges, designed especially for our select band of Rubble Club members, sure to become the must have accessory of the autumn.
The Club is a unique gathering of architects who have had buildings demolished within their own lifetimes. Proving that although the buildings themselves may have passed on their still remains a tangible reminder of their short lives.
An award for 'Best Demolished Building' will be made at the Roses Design Awards on October 23 in Nottingham, catwalk models keen to model these badges of honour are invited to apply at the above address.
To view existing nominations or to submit your own please visit
www.rubbleclub.com
.
Back to September 2009