Lights dim as EU bans incandescent bulbs
September 1 2009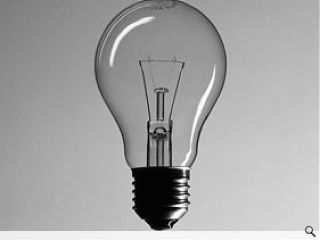 Fresh from straightening the nation's bananas the European Union has set its sights on 100w bulbs, banning their import and manufacture ahead of a full ban on all incandescent bulbs by 2012... inevitably leading to a whole new slew of puns over how many bureacrats it takes to change a lightbulb.
The oddly dormant technology of incandescent lighting has not advanced since Thomas Edison's 19th century experiments but still enjoys widespread use, despite modern fluorescent tubes requiring 80% less electricity.
Critics state however that they are more expensive than traditional bulbs and do not throw the same quality of light, triggering health complications in light sensitive individuals.
These issues can be addressed by use of "double envelope" fluorescent lights however.
Back to September 2009