Land rights guide published
August 24 2009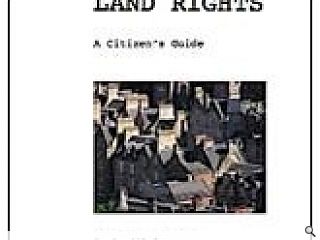 Land rights present a thorny quagmire for the unwary as any nature lover caught on the wrong side of a "geroff moi larrnd" rollicking will attest.
In attempting to clarify the situation for those on the receiving end of a shotgun barrel or ensnared by high voltage fencing Andy Wightman has published a guide to land rights for individuals and communities dubbed 'Community Land Rights: A Citizen's Guide'.
Providing an overview of the complex legal issues which can arise Wightman clarifies an often confusing picture with a series of short case studies including Carluke, the Forest of Birse and Kinross.
Techniques for interpreting the only comprehensive map based survey of Britain, the 1910 Lloyd George Land Valuation Survey, are also conveyed.
For further details or to pick up a copy please visit
http://www.andywightman.com/shop.htm.
Back to August 2009