Glenmore to the fore
July 16 2009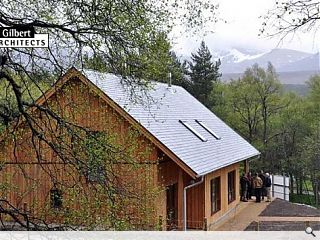 John Gilbert Architects have notched up a double whammy of Awards nominations after scooping a short listing in both the Roses Design Awards and the Sustainable Housing Awards 2009 for their Glenmore housing project.
Despite being located in the heavily protected Cairngorm National Park, planning permission was granted for the secluded forest glade homes as a means of bringing much needed affordable housing to the area.
Sustainability credentials rode to the fore of the scheme from the outset, resulting in the procurement of locally sourced Scottish timber, adoption of high insulation standards, precise orientation and the specification of multi stove boilers and water saving wet appliances.
The practice must now wait with baited breath to see if these qualities will be recognised with the award of a metallic gong at The Roses Design Awards 2009, to be announced at a gala dinner held in Nottingham on October 23.
Back to July 2009