Loch Ness jest
|
Send to friend
July 13 2009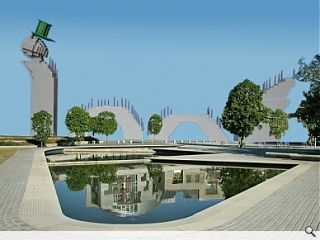 The Scottish Parliament has endured much criticism in its short history through perceived inadequacies in its architecture, "I could do better", being a common refrain from the average punter.
Taking that notion to heart LEGO UK have approached the architects of tomorrow, children, to see if they could do any better by re-imagining some of the country's most famous landmarks.
Adopting an unconventional approach to civic design the kids proposed levelling the current MSP den and replacing it with a snaking sculptural figure that draws inspiration from "Nessie" of Loch Ness fame.
To give tangible form to the improbable creature a scaled down LEGO model of the Parliament was disassembled for children to piece back together as they saw fit.
UNESCO were unavailable for comment.
Back to July 2009