Judging concludes at Roses 09
Send to friend
* Required fields
|
Send to friend
July 9 2009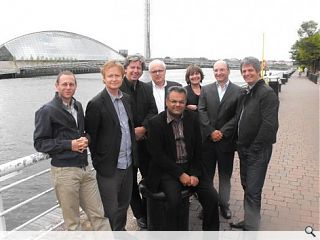 Judging has wrapped up on the Roses Awards 2009, the premier celebration of architecture and design outwith the M25 belt.
Under the chairmanship of Ian Simpson a hand picked team of architects partook in a day long marathon of architectural debate, distilling a clear concoction of architectural finery from a heady soup of design and creativity.
Taking place at the Crowne Plaza the event afforded delegates opportunity to assess first hand the fruits of architects up and down the land, as well as a chance to carry out a pilgrimage to Zaha Hadid's under construction Transport Museum.
With the cut and thrust of decision making now over, judges and entrants can look forward to a night to remember in Nottingham this October 23 when winning teams will be able to savour the reward of a Roses award.
Further details can be obtained by logging on to
www.rosesdesignawards.com
or by contacting Kimberley Baran on 0141 559 6078 or
kim.baran@carnyx.com
.
Back to July 2009