Small towns, big issues
July 1 2009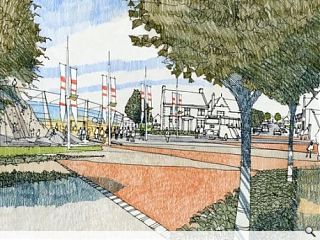 A new initiative, Scottish Renaissance Towns, has been launched to better address the challenges facing small town Scotland. The process aims to select the most successful futures for these areas and develop them through a local framework.
A number of development partners have been brought on board for the exercise including Architecture and Design Scotland (A+DS), Glasgow Urban Laboratory, Mackintosh School of Architecture, Urban Design Skills and the Lighthouse.
Neilston has been operating a pilot programme since the turn of the year where representatives from across the community have collaborated on a new town charter, 'Neilston renaissance'.
An online presence for this debate has been established,
www.scottishrenaissancetowns.com
, which will host resources and processes for research and discussion of small towns.
Back to July 2009