The A team
|
Send to friend
June 23 2009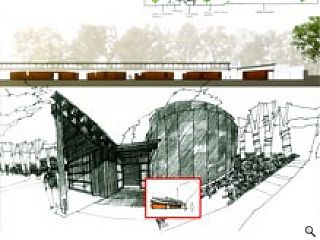 Hazelwood School, gm+ad's multi-multi-award winning special needs school has been picked up in China as the Glaswegian school continues its rolling global conquest.
a+a Magazine awarded Glasgow City Council's education exemplar A+ coverage, dubbing the snaking school as "The Tender Ribbon".
The spread constituted part of the Architectural Society of China's desire to introduce the latest foreign news and global vision to the People's Republic.
The Chinese market is becoming a hotly contested architectural battlefield as the notionally communist state increasingly dominates the world economy, precious Mandarin splashes therefore represent something of a coup for the practice.
Back to June 2009