EDI endorses Waterfront Edinburgh marriage
June 1 2009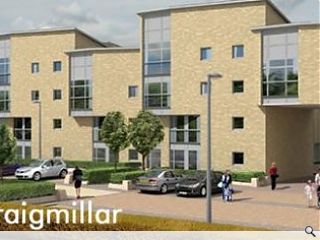 Two became one on May 28 when Edinburgh City Council authorised the merger of EDI Group Ltd and Waterfront Edinburgh into a single entity, CEC Holdings Ltd.
Both arms length property companies, owned by Edinburgh City Council, have experienced difficulty in servicing their debts due to a fall in asset values and sluggish sales, necessitating an emergency £70m loan to purchase property direct from both.
John Mark Di Ciacca, acting chief executive of the EDI Group, has been charged with facilitating the establishment of this new company along with several other key parties within the group. Di Ciacca said: "I see the new network as being both robust and progressive in its activities while building on EDI's 20-year track record."
The strategy will result in CEC exercising sole authority over major regeneration projects in the city from the Waterfront and Craigmillar to Edinburgh Park and the Airport.
PARC Craigmillar Ltd was recently selected to become one of only 11 Scottish Government designated Sustainable Communities, although what this award means in practical terms is not yet clear.
Back to June 2009