Hub grub hubbub
May 28 2009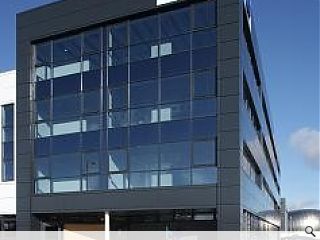 Downtown Space have announced a raft of new tenants for their Hub development at Pacific Quay, notably Baxter Storey who will take on the operation of a public café and bar.
Due to open at the end of June the premises will provide patrons with food and drink accompanied by panoramic vistas of the Clyde.
Amongst the string of occupants lined up are IT training company, Enlightened Training which plans to take two ground floor suites in the waterfront property to host a wide variety of courses, set to be joined by Pointshift, a wireless application and 3D imaging provider.
The Hub was completed in February 2009 to designs by Cooper Cromar and is intended to be the heart of a formative Digital Media Quarter.
Back to May 2009