GSA showcase digital realities
|
Send to friend
April 23 2009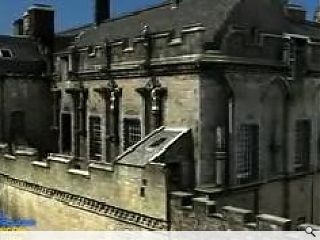 The Digital Design Conference 2009 has kicked off in style with the publication of striking 3D visual snapshots of Rosslyn Chapel and Stirling Castle.
Using laser technology surveyors can scan and document structures in unprecedented detail, providing a lasting digital record of important buildings. In fact so much data is contained within the models that they can be used for research and conservation purposes.
Douglas Pritchard, Head of Visualisation, Digital Design Studio at the Glasgow School of Art and Chairman of the event, said: "This is an exceptionally unique event. Rarely do you have so many world-leading experts in heritage documentation at one place. This is a first for Scotland, perhaps even Europe. Anyone involved in the heritage or built environment sectors will find the conference both engaging and informative. All of the presentations utilise leading-edge technology that will become the standard in the years to come."
One aspect discussed at the conference was the creation of the "perfect" building as with complete command of all parameters in a virtual environment designers can play with such aspects as solar panel placement to find the optimal configuration.
A glimpse of the future was also on offer with the showcase of a robotic surveyor which can be sent remotely into dangerous buildings or underground mining operations, proving that in the fast paced world of digital technology the humble surveyor may one day meet their match.
Back to April 2009