Healthy future for Edinburgh's RHSC
|
Send to friend
April 16 2009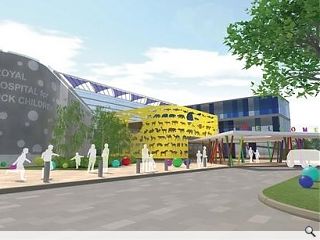 Nightingale Associates have scooped a £150m contract to design Edinburgh's new Royal Hospital for Sick Children, brushing aside the likes of BDP, Hypostyle and Keppie.
Weighing in at 30,000sq/m the hospital will replace the city's Royal Hospital for sick children at a site in Little France adjacent to the Royal Infirmary.
Co-location to a single campus will allow medical staff to work closely with colleagues in both maternity services and adult services at the Royal.
NHS Lothian and the Scottish Government are committing £125m towards the new hospital on top of fundraising from a number of charities.
The win puts Nightingale on familiar territory having previously picked up the £100m contract for Dumfries Royal Infirmary earlier in the year.
Back to April 2009