Easy as 123 for Trongate 103
|
Send to friend
April 14 2009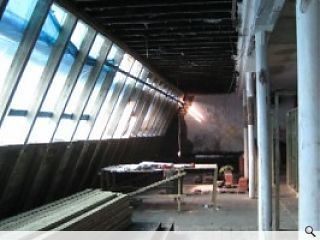 Glasgow's centre for the arts and creativity, Trongate 103, is nearing its September 2009 opening when eight Scottish arts organisations will set up shop.
Amongst the organisations who will call Trongate 103 home are the Glasgow Print Studio, Street Level Photoworks, Transmission, Glasgow Centre for Media Access, the Russian Cultural Centre, Glasgow Independent Studios, Sharmanka and Project Ability.
They will each open their doors to members of the public, providing opportunity to participate in classes as well as to view and buy a wide variety of their art.
A range of creative products will be available from prints, photographs, film, kinetic sculpture, painting and ceramics all combining to create a hive of creative endeavour that will be unique in Britain.
Finance for the necessary remodelling of the Edwardian warehouse into a space fit for galleries, workshops, studios and production has come from Glasgow City Council, The National Lottery, Scottish Enterprise and the Merchant City Townscape Heritage Initiative.
Back to April 2009