3DReid succeed with Commonwealth Games Arena
|
Send to friend
April 8 2009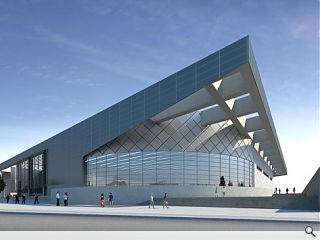 Preparations for Glasgow's 2014 Commonwealth Games have taken a significant step forward with the granting of full planning permission for the National Indoor Sports Arena (NISA) and Velodrome.
Designed by Sports Concepts and 3DReid the facility will provide community leisure facilities and Scotland's principal indoor sports training and events venue, one of the largest such facilities in the UK.
NISA will accommodate 5,000 spectators, a 200m hydraulically operated running track and two sports halls. A dance studio, gym/spa, crèche, outdoor five a side pitches and an external 1km cycle track will be located adjacent to the arena for community use.
The Velodrome has a seating capacity of 2,000 with potential for the addition of 1,500 extra for the duration of the Games.
Both these facilities will be conjoined by a central hub providing a large central foyer for entrance and reception facilities alongside office space. Centrally located building services will serve to eliminate duplication of facilities.
Grey aluminium metal cladding panels with feature silver composite panels will dress the external structure. A band of charcoal grey concrete panels at ground level will encircle the base.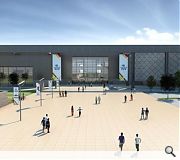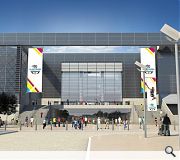 Back to April 2009