St Enoch square set fair
|
Send to friend
April 7 2009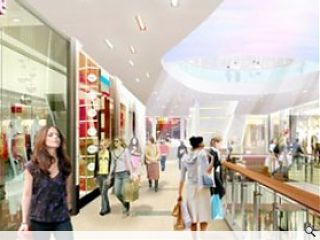 Avid Glaswegian shoppers cannot fail to have noted the dramtic changes afoot at the St Enoch Centre as ambitious store bosses look to extend Buchanan Street into St Enoch Square.
Works to remodel the interior are proceeding just as rapidly however and include a complete retiling of mall floors, installation of new ceilings and balustrades, updated lighting design and expanded escalator provision.
Notably all this work has secured H&M as a new anchor tenant with the fashion retailer set to plump for 32,000 square feet of space alongside ubiquitous coffee chain Costa, who will be catering for all the centre's caffeine needs.
Centre stalwarts will be reaping advantage from the growth plans too with long term tenant Boots transforming their St Enoch Square outlet into a city flagship by bringing all trade onto the one level and better integration with the mall itself for improved flows of shoppers.
Back to April 2009