It's a WRAP Jim, but not as we know it
|
Send to friend
April 7 2009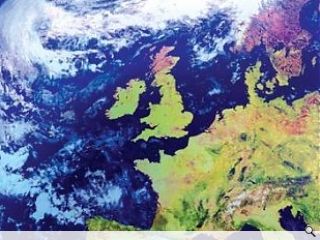 The WRAP (No, not Wilson's weekly variety but rather the Waste & Resources Action Programme) in conjunction with the Scottish Agricultural College and Forestry Commission Scotland have announced a series of trials that will focus on the use of compost in a range of applications, these explore the technical, financial and environmental benefits of everyone's favourite organic waste.
Previous WRAP-led trials have demonstrated the effectiveness of quality compost in brownfield regeneration projects, the establishment of sports turf, and in the creation of sustainable top soil.
The new trials – due to report back throughout 2009 and 2011 – will expand this to green roofs, the development of Sustainable Urban Drainage Systems (SUDS) and slope stabilisation projects.
Iain Gulland, WRAP's Director for Scotland said: "In this current period of economic uncertainty, these new trials will help to inform and influence new ways of working, giving compost users the opportunity to deliver cost savings and make use of a unique, recycled product."
A range of resources and case studies are available to landscape architects from the WRAP website –
www.wrap.org.uk/composting.
Back to April 2009