Do it right with Rooflight
|
Send to friend
April 3 2009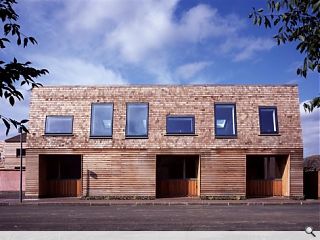 The Rooflight Company are celebrating successful design and manufacture 81 frameless rooflights at Clay Field in Suffolk.
Clay Field is the work of London-based RHM Architects who won the commission in a RIBA open competition Clay Field comprises 26 affordable and sustainable dwellings. "It combines contemporary design, sustainable construction with low energy use and innovative local materials," say the architects.
Rooflights maximise natural daylight and passive solar gain and play an important role in the aesthetics of the scheme, as the seven sizes provide visual interest.
However as the level of the glass is designed to be in line with the cedar roofing, showing virtually no framework, the larger rooflights do not dominate the scheme.
Back to April 2009