Connaught retrench
|
Send to friend
March 20 2009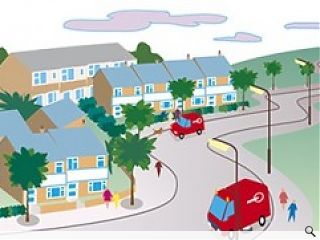 Staff at housing maintenance and service provider, Connaught, faced some glum news earlier this week with the announcement of major redundancies, the latest in a worsening overall employment situation for the economy at large.
That job losses are being made is perhaps not surprising with everyone under the cosh at the moment, but the magnitude of the potential cutbacks has taken staff aback. Particularly as the firm was heavily involved in the social housing and public sector markets, areas of the economy which have been hitherto secure from the worst effects of the crunch.
John Davies, Partnership Manager for Connaught, said: "Connaught has improved the existing delivery model and ways of working to ensure we are offering the best service and value to GHA customers under the capital investment programme.
"The introduction of these new methods has increased efficiency and could lead to the loss of around 30 positions from the business. We are currently in a period of consultation with the individuals affected to, where possible, identify new opportunities within the company."
Connaught were established in Scotland in 2004 and had set up a training academy in Glasgow with graduates having the opportunity to work as apprentices for the Glasgow Housing Association partnership.
Back to March 2009